Agora Bar & Club Brand Identity
Web and print visual identity creation for the bar & club Agora based in Strasbourg (France).
The bar and the club have their own color code to make the difference between the two atmosphere.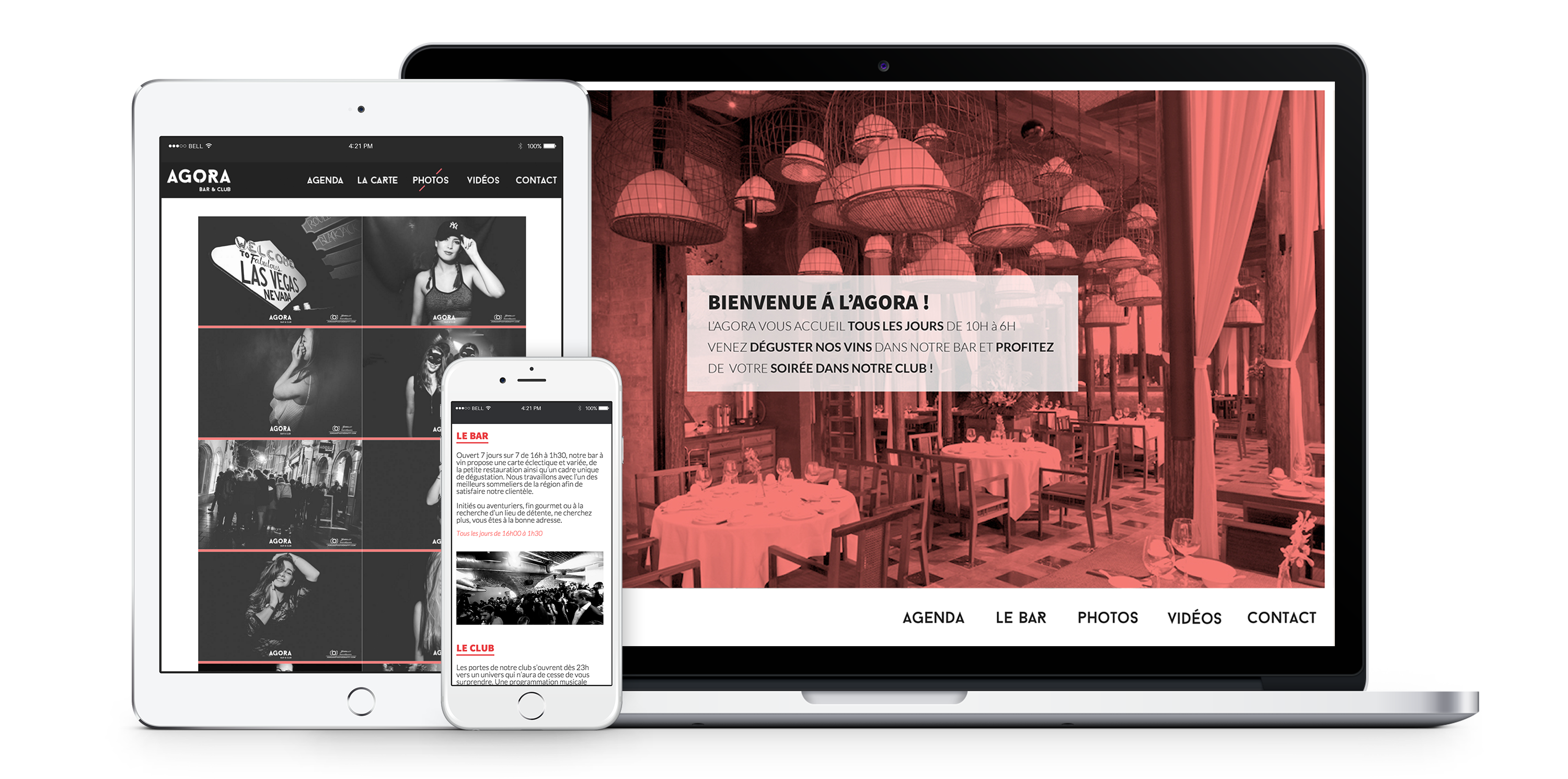 Client
L'Agora Bar & Club (Strasbourg – FR)
Tools
Adobe illustrator, Photoshop & inDesign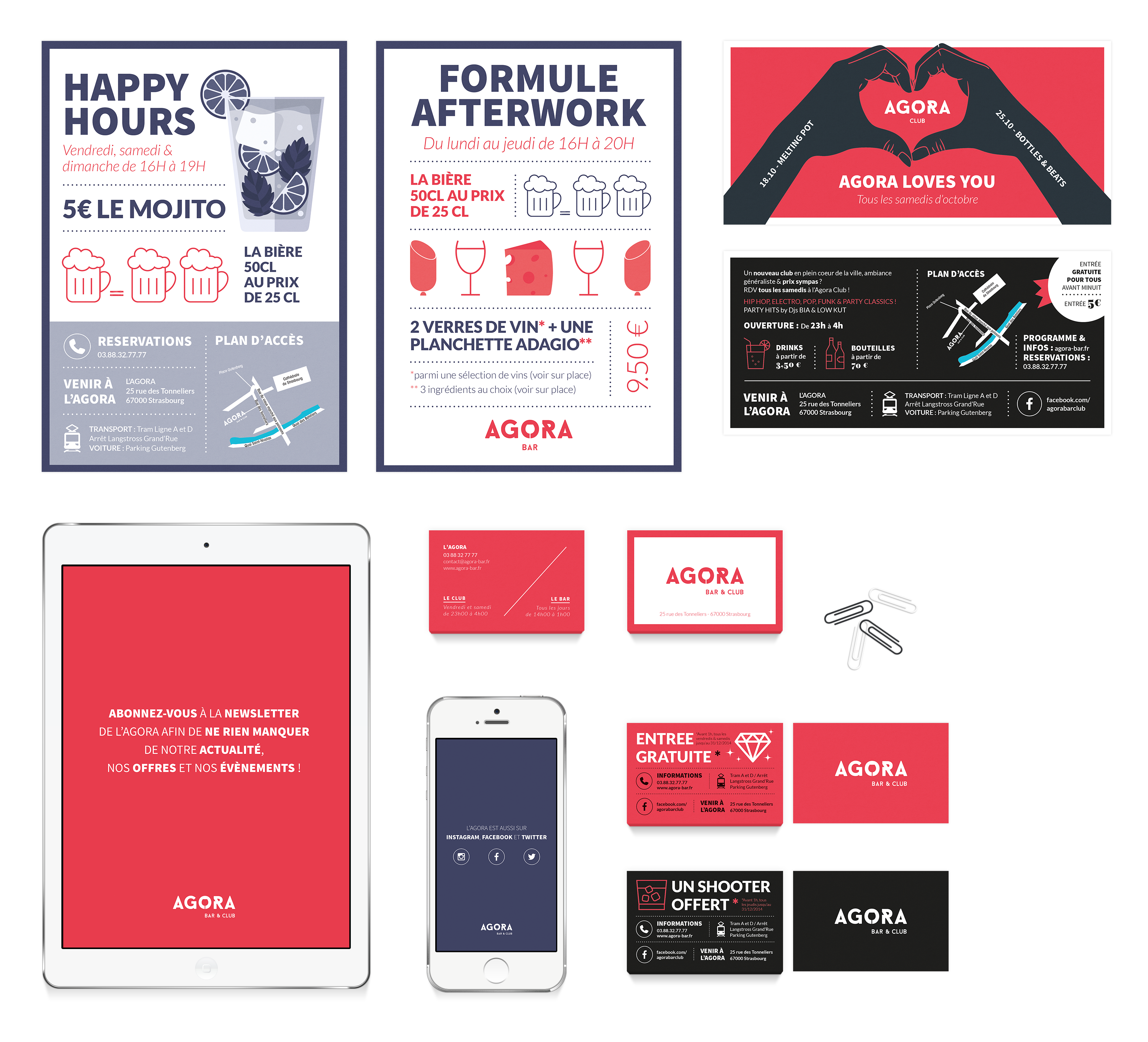 Aa
Aa Bb Cc Dd Ee 12345 !#@%
Aa Bb Cc Dd Ee 12345 !#@%
Aa Bb Cc Dd Ee 12345 !#@%
Source sans pro 14pt
Vestibulum ante ipsum primis in faucibus orci luctus et ultrices posuere cubilia Curae; Donec velit neque, auctor sit amet aliquam vel, ullamcorper sit amet ligula. Cras ultricies ligula sed magna dictum porta. Mauris blandit aliquet elit, eget tincidunt nibh pulvinar a. Sed  lectus nibh.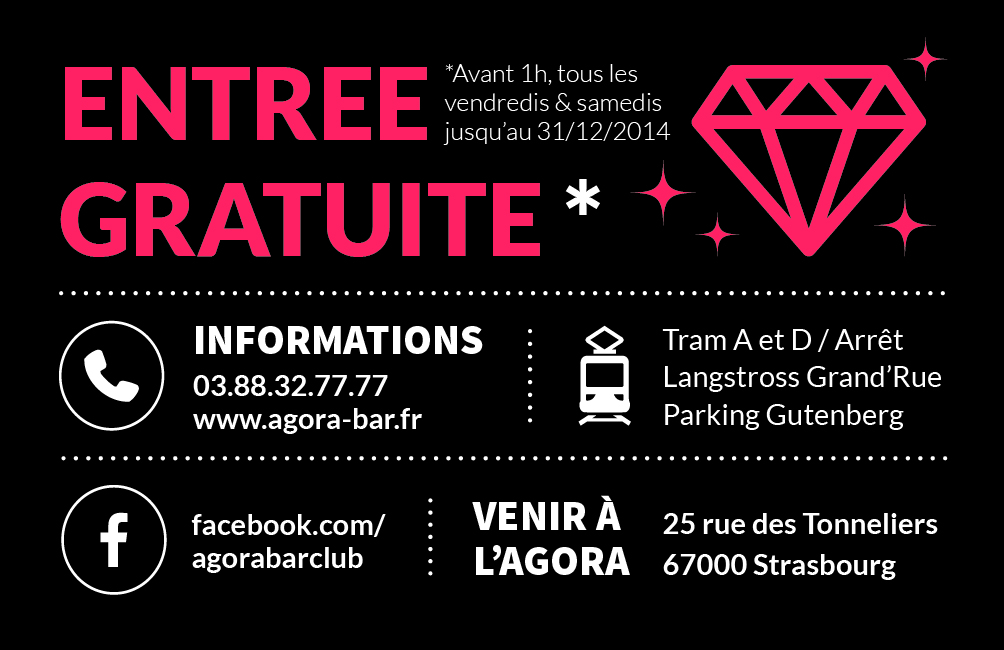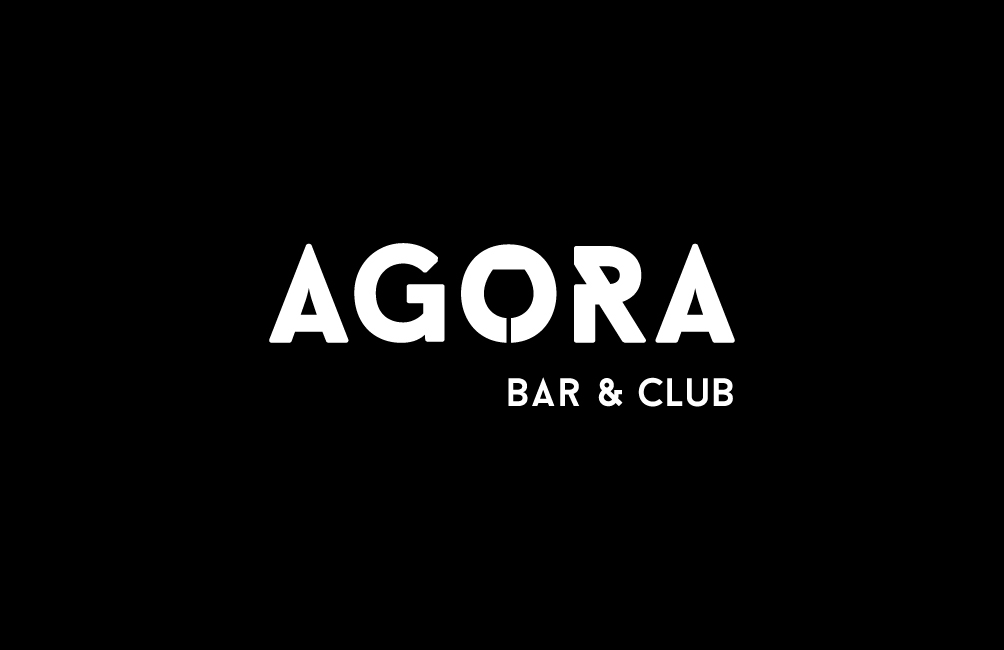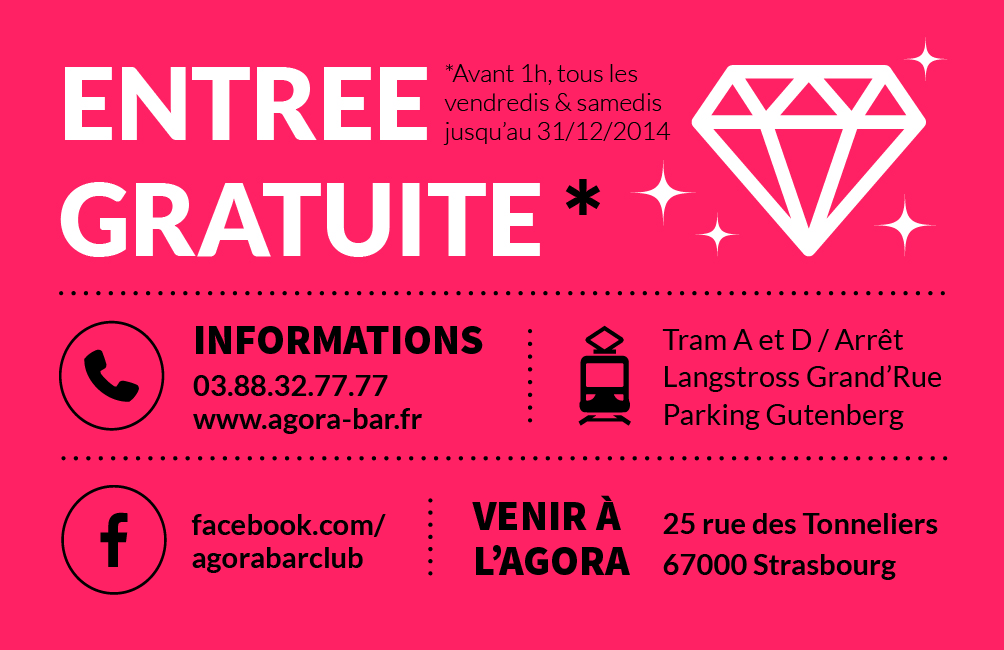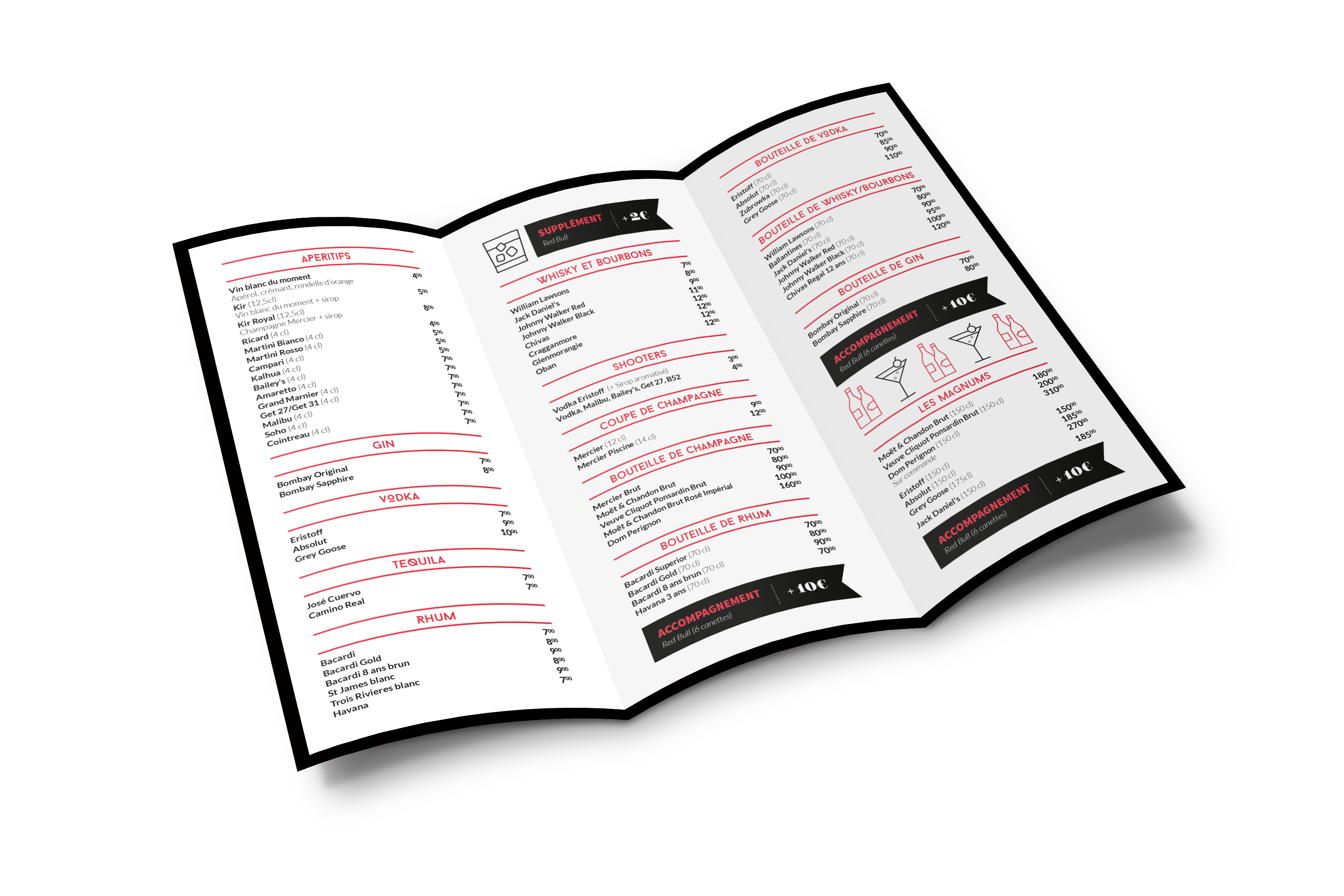 I'm currently available and always up for new challenges where I can collaborate with people and companies to get their product ideas rolling.